Kwikcart

vs

Etsy
Choose the right platform to sell your products online
1. Overview
When it comes to selling products online, there are two popular platforms that come to mind: Etsy and Kwikcart. Both platforms have their own pros and cons, so it's important to choose the right one for your business.
Etsy is a well-known platform for selling handmade and vintage items. It's a great option for those who have creative products to sell. While it may be a good option for some people, selling on Etsy is not a good option for everyone.
Kwikcart, on the other hand, is a great platform for anyone that wants to sell anything digitally. The platform is easy to use and offers a wide range of features.
Ultimately, the best platform for you is the one that best fits your needs. If you're not sure which platform is right for you, continue reading and learn more about both the platforms in detail.
2. Here's a quick guide on what we are going to cover today.

Basic User interfaces differences between Kwikcart & Etsy

Store functionalities differences between Kwikcart & Etsy

Pricing differences between Kwikcart & Etsy
3. UI & Dashboards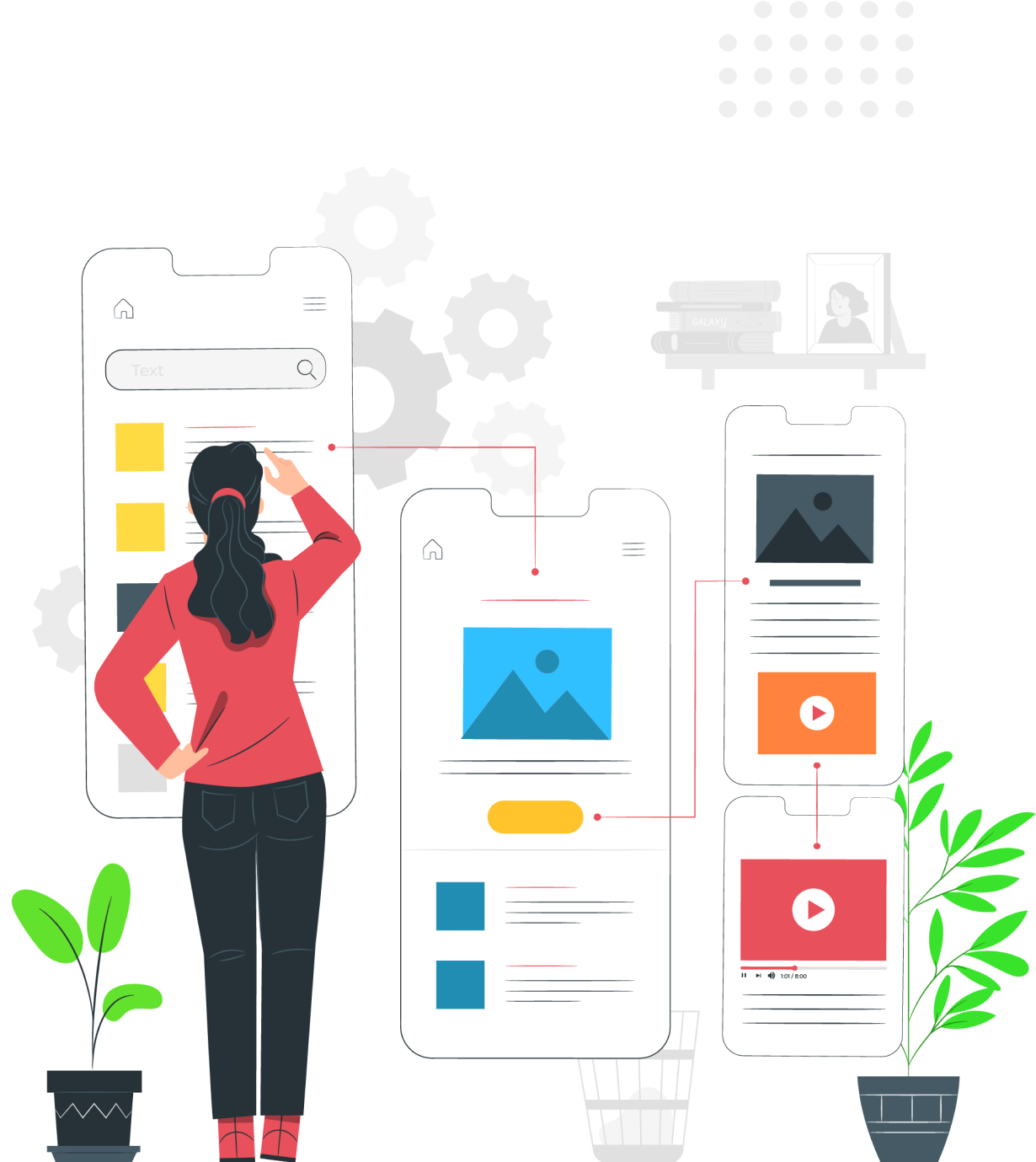 With Kwikcart, you'll get KwikEditor. With KwikEditor, you will get more robust features & templates for building a perfect landing page, sales funnel, or website as you wish.
Kwikcart's native KwikEditor includes all the basic features you receive in Etsy as well as price table, custom forms, progress bars, image carousels, gallery, multi-tabs, toggles, lightbox gallery, count-down cart, table, pricing plans, one-page checkout and many more that you won't believe until you use.
On the other hand, Etsy provides you with its native dashboard to track sales and traffic analytics. In contrast, kwikcart offers detailed data on your store sales, traffic sources, and many more analytics features and reports.
These features will help you make data-driven decisions to increase sales for your online store.
Kwikcart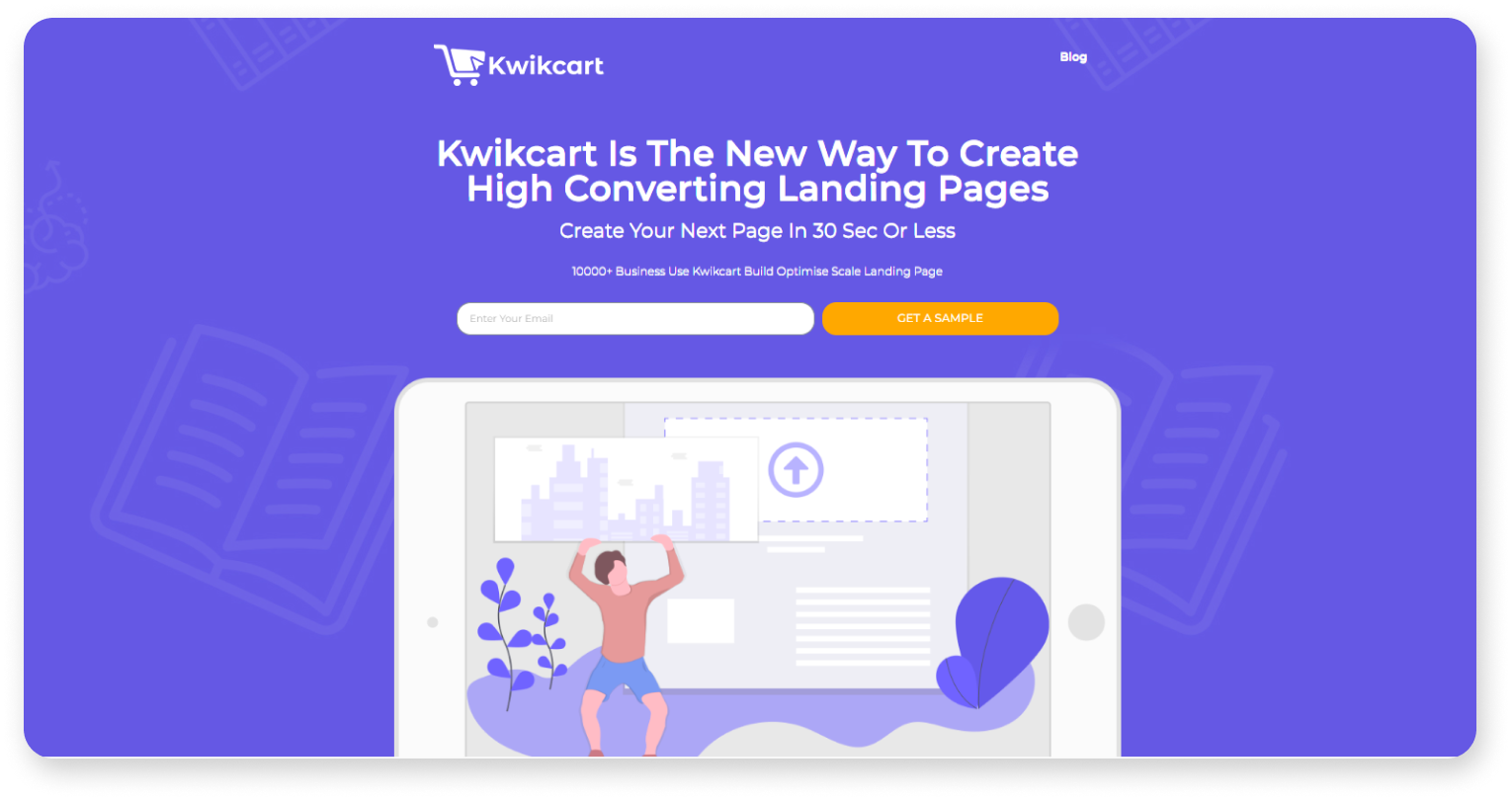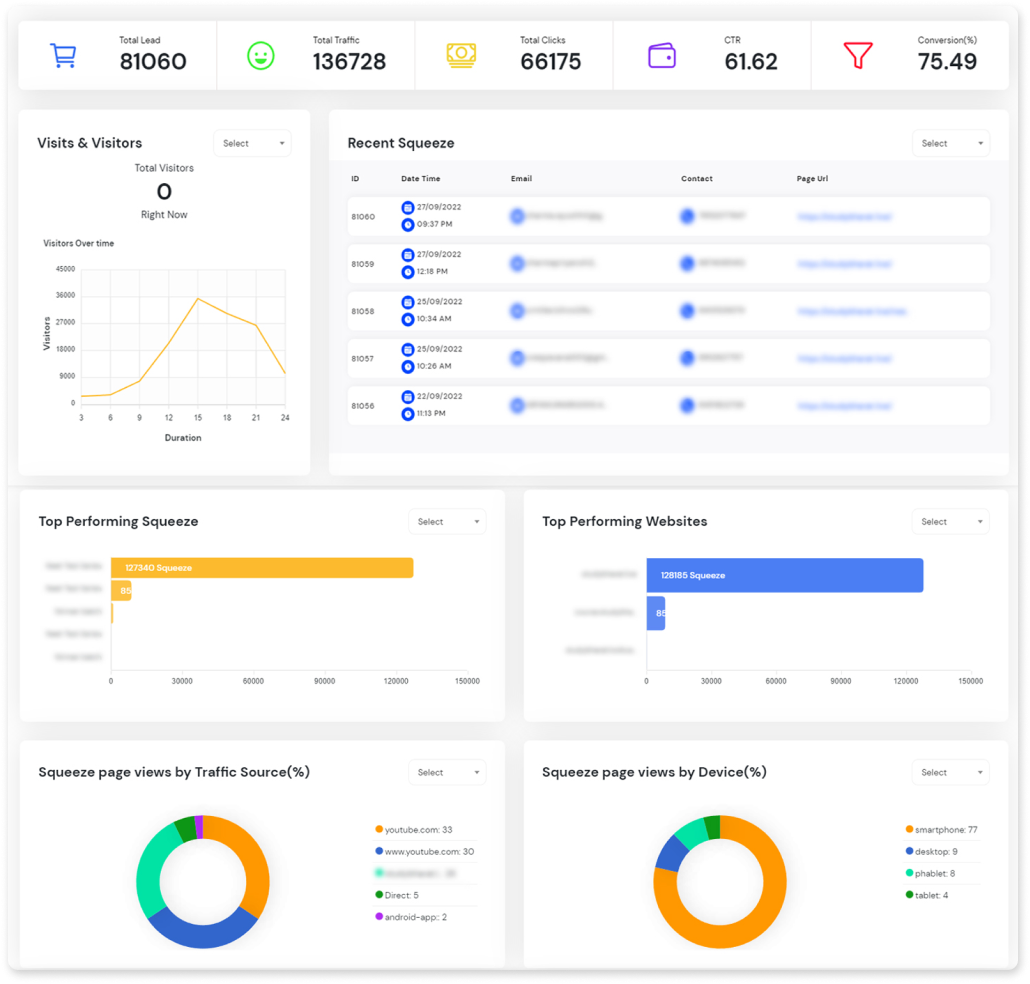 Etsy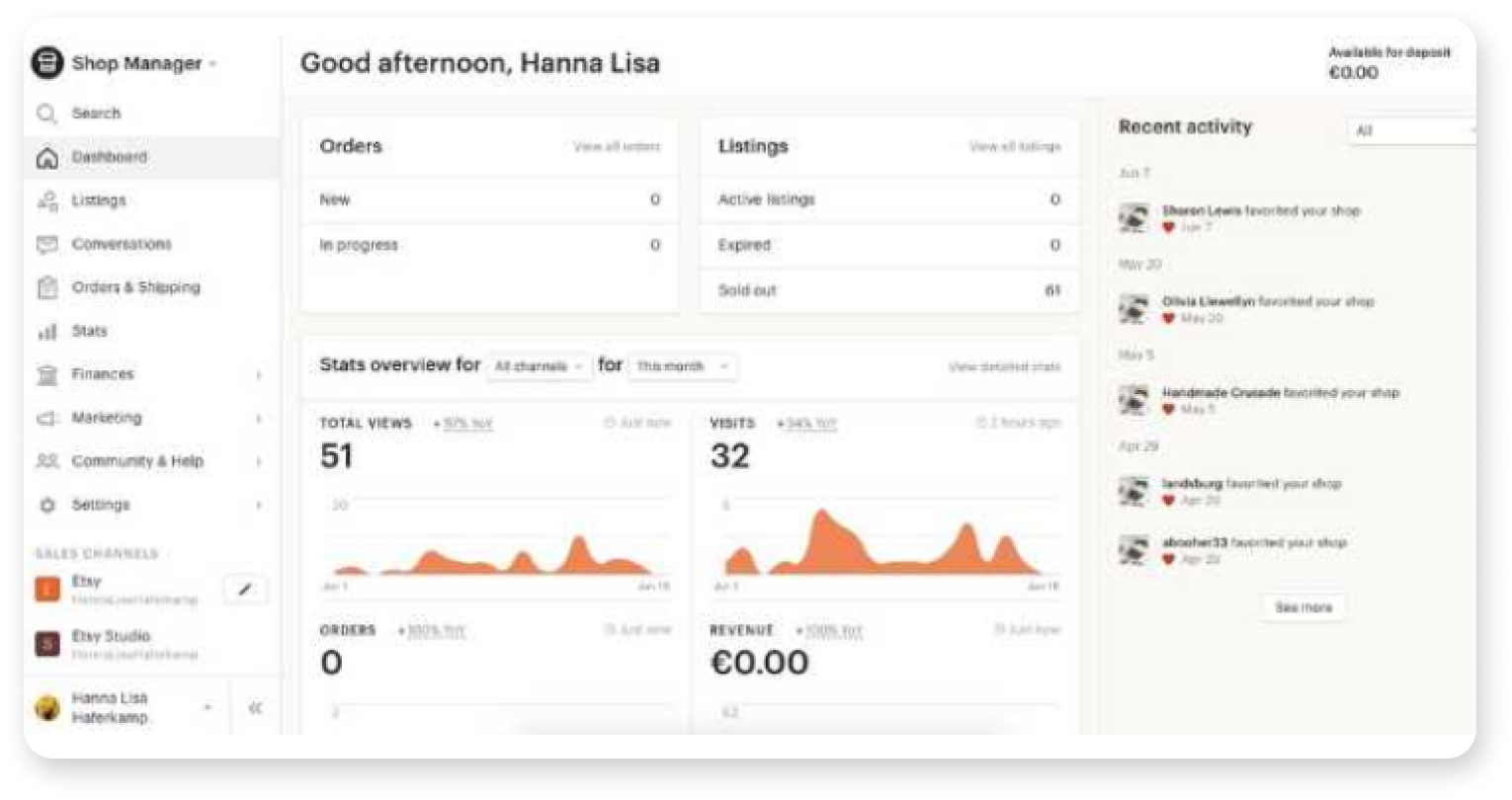 4. Marketplace & store features
Here is a quick side-by-side comparison between Kwikcart and Etsy
Product add in Store
Special Coupons
Order management
SKU management
Store Feature
Prebuild store layouts
Site to apk converter
Free Apps
Integrations
Tools
Upsell & Downsells
Ecom funnels functionalities
KwikCart












Etsy




Limited
Limited






Now, lets explain each & every points
Product add-in Store
In both kwikcart and Etsy, you can add your product's image, description, product videos, and pricing & list your product on the platform.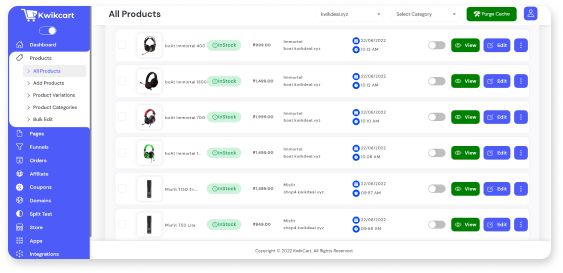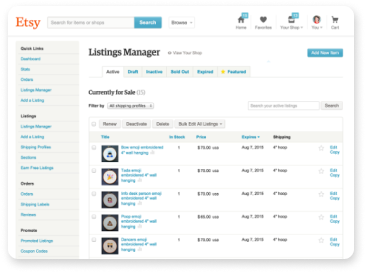 Special Coupons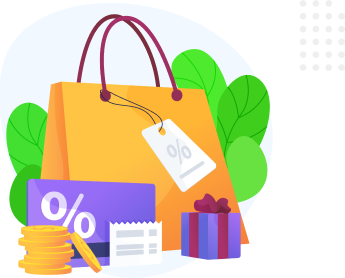 Etsy & Kwikcart both gives you options to create special coupons that you can create and distribute to your customers for special occasions & sales and marketing purposes.
Order management
Kwikcart and Etsy are two platforms that make it easy to manage your orders in a single dashboard.
If you run a dropship or print-on-demand store, Kwikcart has partnered with Printful and Dropified, making managing your orders easy. Kwikcart also partners with Shiprocket and Shipstation, so you can track each shipment's details under a single domain.
SKU Management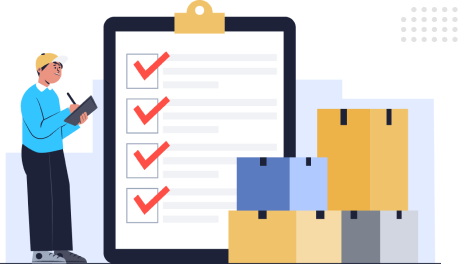 Inventory management is a key component of any online business. Regarding managing the inventory of products, both Kwikcart and Etsy do a decent job.
Store Feature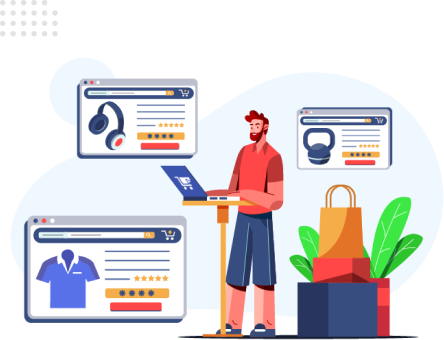 Building a store from scratch can be overwhelming to create the pages, take care of branding, and more. Etsy offers its native storefront for this purpose. You can create your store with its default layout and cannot change it as per your requirements.
While, kwikcart comes with 1000+ prebuilt templates and storefronts that you can easily use within a few hours to build your store up and running. Kwikcart gives you more control to build and manage your store than Etsy does.
Prebuild Store Layouts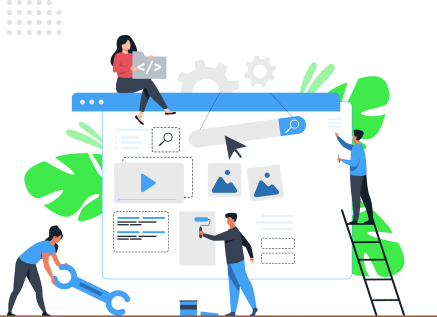 Etsy's default store layout is not customizable, which means you can't change things to your liking and make them your own.
With kwikcart, you'll receive 1000+ storefront templates that you can use with a few clicks of the mouse. You can also use the templates as an example of what you want your store to look like and then customize it as needed using Kwikcart's KwikEditor.
Site to APK converter.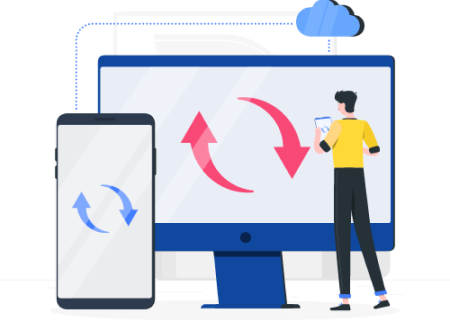 If you'd like to convert your store into a multi-device application, Kwikcart offers you that. With just a few clicks, you can convert your store into a responsive application at no extra cost and no coding required.
Etsy doesn't provide you with such features.
Free Apps
Kwikcart offers some of the best tools that can improve your store conversion rapidly. Some of those tools are:
Coupon Wheel
Currency Switcher
Facebook Chat
Whatsapp Chat
Payment Discounts
Order Tracking
OTP Verification
Product import from Shopify
Generate/Download APK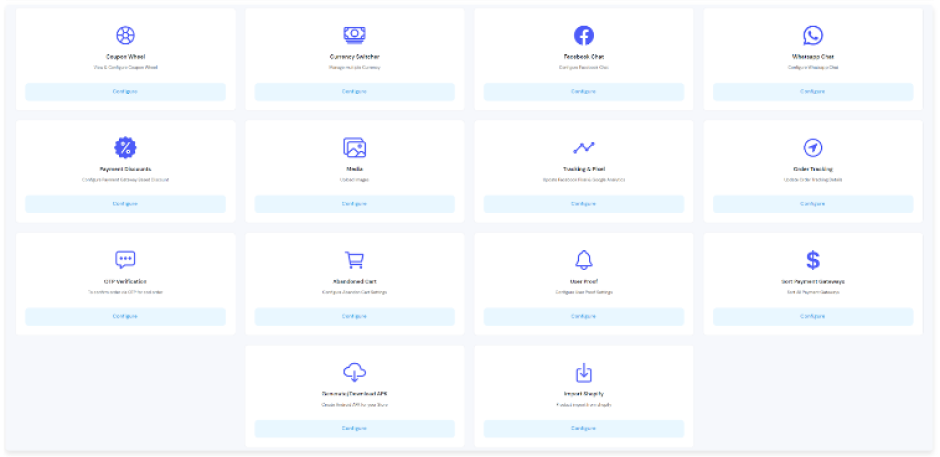 While all these tools are available for free in Kwikcart, Etsy doesn't offer you any of these.
Integrations
In Kwikcart, Keeping our users in mind, we have tried to provide the best solutions to our users and customers. That's why we have tried to integrate the best industry standard tools and integrations in one place.
Kwikcarts Integration list includes:
Payment integrations













Shipping integrations



Message integrations



Autoresponder integrations






CRM integrations



You have limited controls with the Etsy store to add such integrations.
Upsell, Downsell & Ecom Funnel Functionalities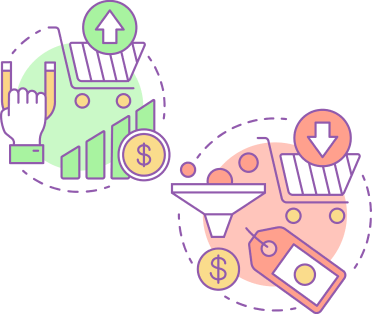 If you want to increase the Average order value (AOV) for your store, you need to take the help of up-sell and down-sell. For creating e-commerce product funnels, you need the ability to create custom landing pages, sales pages, and checkout pages.
Kwikcart comes with all these e-commerce funnel functionalities at no overhead costs.
With Etsy, you can't build such kinds of eCom funnels.
5. Pricing
When it comes to Etsy, it doesn't charge you for using its basic features. Etsy charges 20 cents for listing each item in its marketplace. You can upgrade to Etsy's Plus Plan, which comes with some advanced features that can help you to grow your store, such as email alerts- it will cost you $10 per month.
Etsy also has some transaction fees (6.5% of item price + shipping) and Etsy payment processing fees which is 3% of each sale + 30 cents.
Kwikcart's pricing plan starts at $15 per month, and the most expensive plan is $35 per month. Plus, We've recently introduced our 7-Days trial option at just $1. With all the plans, you'll receive almost all the features, tools & integrations. Also, Kwikcart doesn't have any associated or hidden charges with it.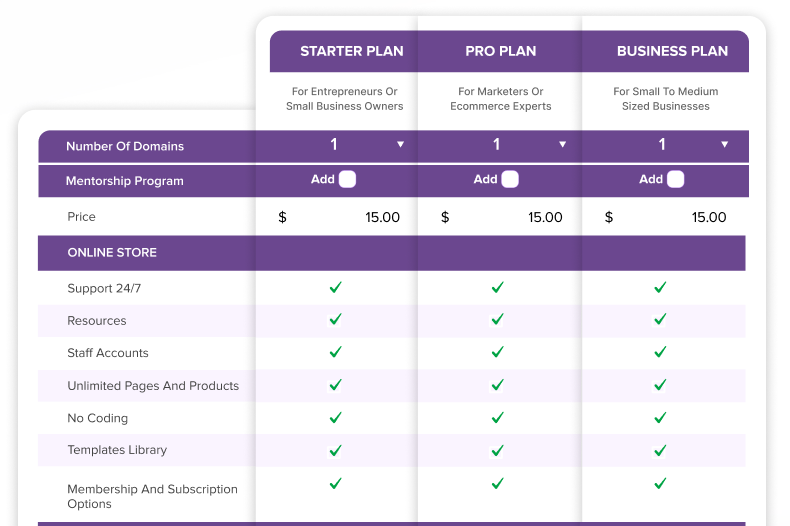 6. Final Words: What will you choose?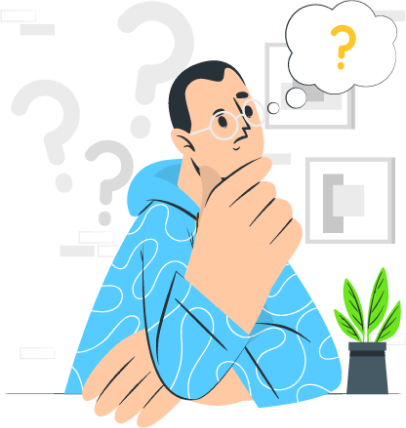 While Etsy is considered among the market leaders for selling your products online, it lacks when it comes to associate hidden costs and less control and flexibility for the seller to use the platform.
In Kwikcart, you'll receive an eCom store builder with a simple UI experience (Best for newbies) along with advanced features, eCom sales funnels & affiliate functionalities starting at only $15 per month without any hidden fees and hefty transaction costs.
In addition, Kwikcart doesn't take any share from your sales and orders like Etsy, which helps sellers increase their profitability.
I can assure you that Kwickcart's superfast customer support system is there for you 24*7 & helps you to make the best ROI along your journey. Now, the choice is yours.