Kwikcart

vs

Shopify
Everything you need to know before choosing the right ecom platform for you
1. Overview
For the last few years, e-commerce has been on a steady rise, and undoubtedly, it will continue its growth in the coming years. It has become a normal mode of shopping for specialty items, and buying products online has become very easy and effortless.
There are so many e-commerce solutions available in the market. Still, as an e-commerce entrepreneur or a marketing professional who has worked with Shopify and other leading e-commerce platforms for the last few years, you must have faced problems managing your e-commerce products.
Even if you have yet to launch your e-commerce store or are looking to launch your store, Kwikcart can help you build your stores easily within a day or two.
Here, we'll review both the platforms in-depth and identify which fits the bill for you.
2. Here's a quick guide on what we're going to cover here

Quick differences between Kwikcart & Shopify

User interface differences between Kwikcart & Shopify

Pricing comparison between Shopify & kwikcart

Trial options available on both platforms
3. Quick differences between Kwikcart & Shopify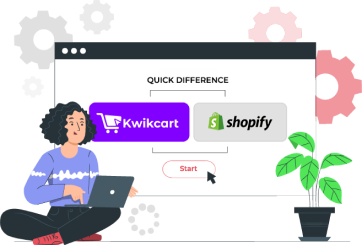 If you are starting or running an online e-commerce store, you might be familiar with Shopify.
It is a dot-com platform that allows businesses to create a website and accept payments using their mobile devices.
However, if you need a more customized solution for e-commerce, Kwikcart provides an easy-to-use and reasonably trouble-free alternative. It is designed to streamline and simplify the process of building your store while eliminating many resources that are needed to build such a website.
4. Quick Side By Side Comparison Between Kwikcart And Shopify.
Here is a quick side-by-side comparison between Kwikcart and Shopify:
Product add in Store
Special Coupons
Order management
SKU management
Store Feature
Prebuild store layouts
Site to apk converter
Free Apps
Integrations
Tools
Upsell & Downsells
Ecom funnels functionalities
KwikCart












Shopify




Limited
Limited






Now, lets explain each & every points
Product add-in store.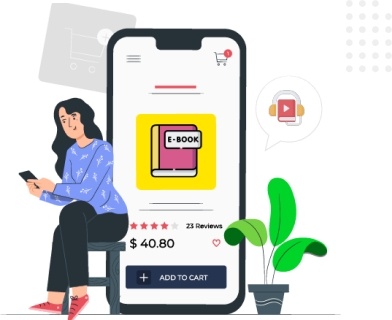 Kwikcart and Shopify offer great solutions for listing your products online.
Also, you can upload the product CSV sheet in the defined section for bulk product listing, which will automatically propagate to your store.
Just add your product images, descriptions & pricing in their defined auctions & your product is ready to live on the web.
Special Coupons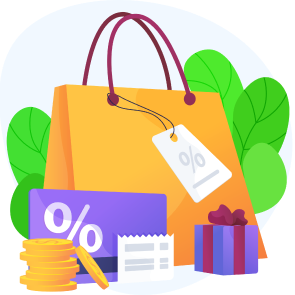 You can offer your products at a special price for specific events or customers who meet certain criteria.
If you wish to offer special coupons to your customers using Shopify, you need to download some paid apps from its app store. While using Kwikcart, it's absolutely free.
Order management
While managing orders in Shopify and Kwikcart, both have great systems in place.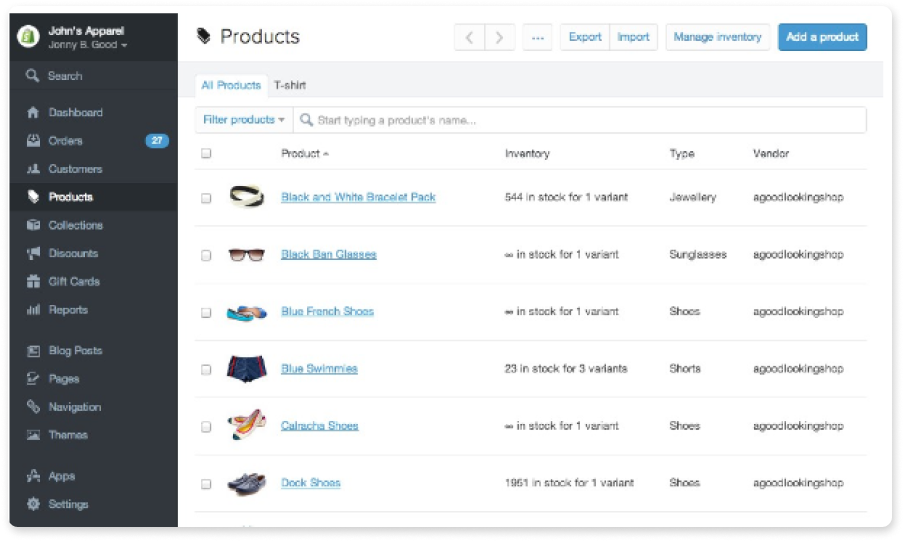 You can manage your orders and sales from a single window in both Shopify and Kwikcart.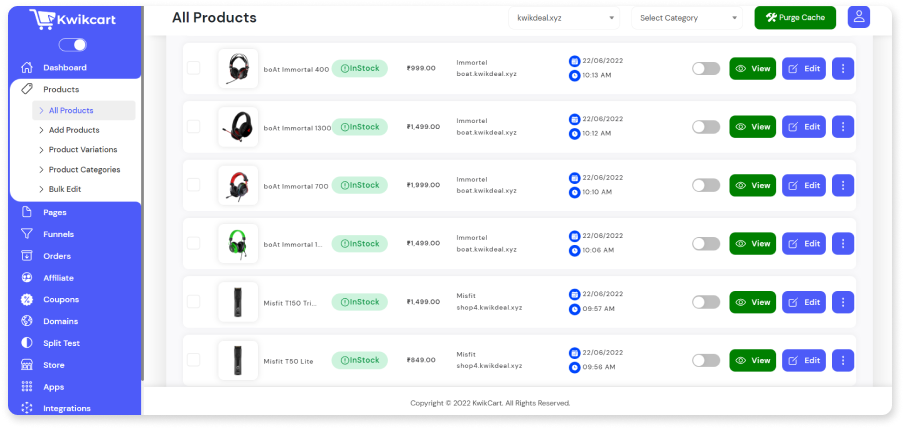 If you're running a dropship or print-on-demand store, Kwikcart has partnered with Printful and Dropified, which makes managing your orders easy. As part of its partnership with Shiprocket and Shipstation, Kwikcart also offers a single portal for tracking shipping details and delivery reports.
SKU management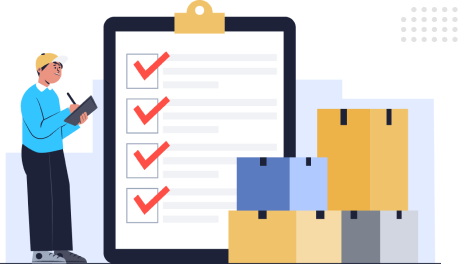 Inventory management is a key component of any e-commerce store. Regarding managing the inventory of products, both Kwikcart and Shopify do a decent job.
Store Feature & Prebuild store layouts.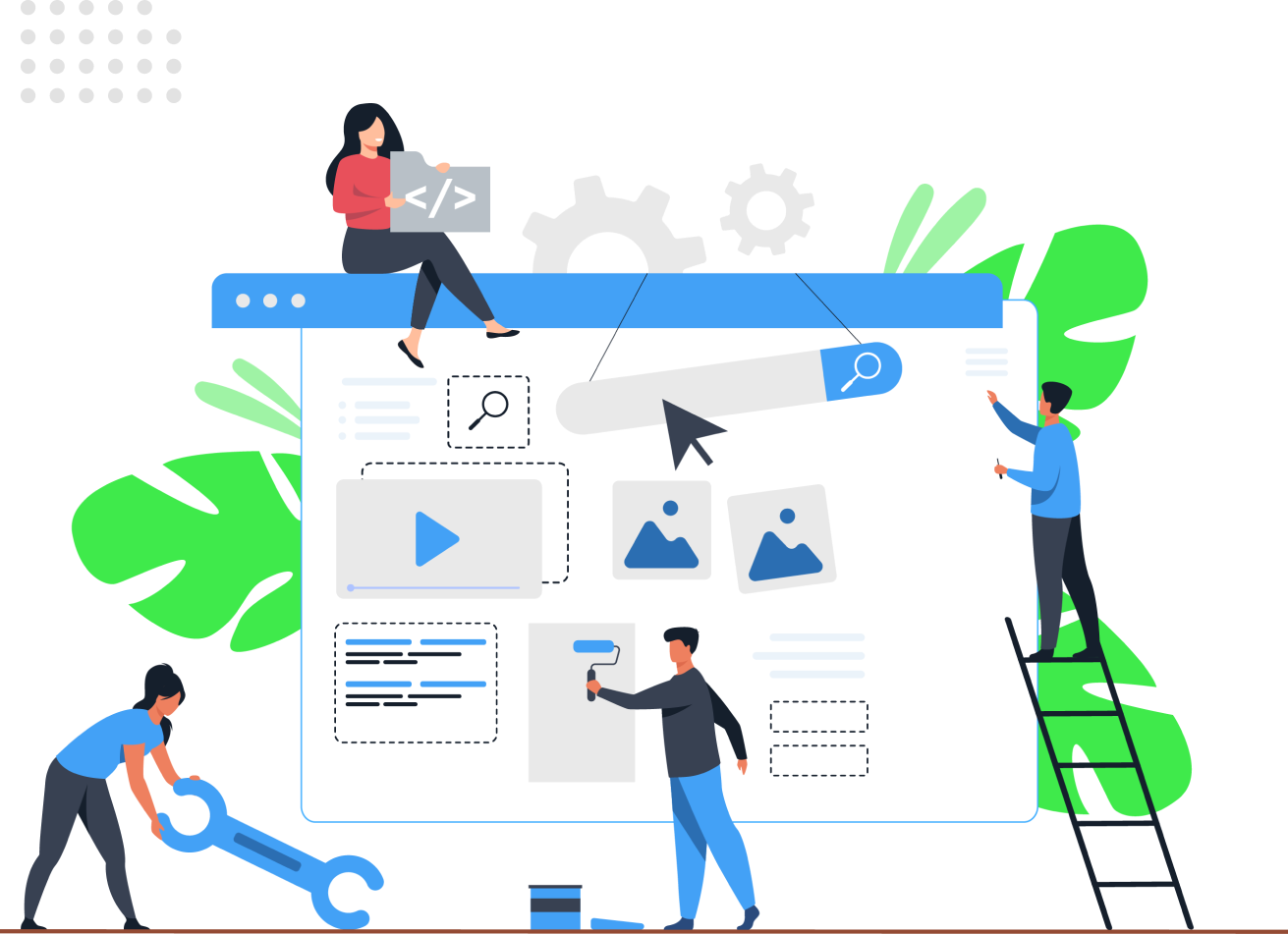 Building a store from scratch is overwhelming for you to build the pages, take care of the branding, and a lot more. Shopify's basic plan comes with only two very simple-looking store customization options. And if you'd like to opt for a decent-looking store theme and configurations with more features and more controls over your product pages, you have to spend a fortune creating and managing the store.
Kwikcart comes with 1000+ prebuild, ready-to-use templates and storefronts. With its simple drag-drop store editor, you can build your store up and running within a few hours.
Site to apk converter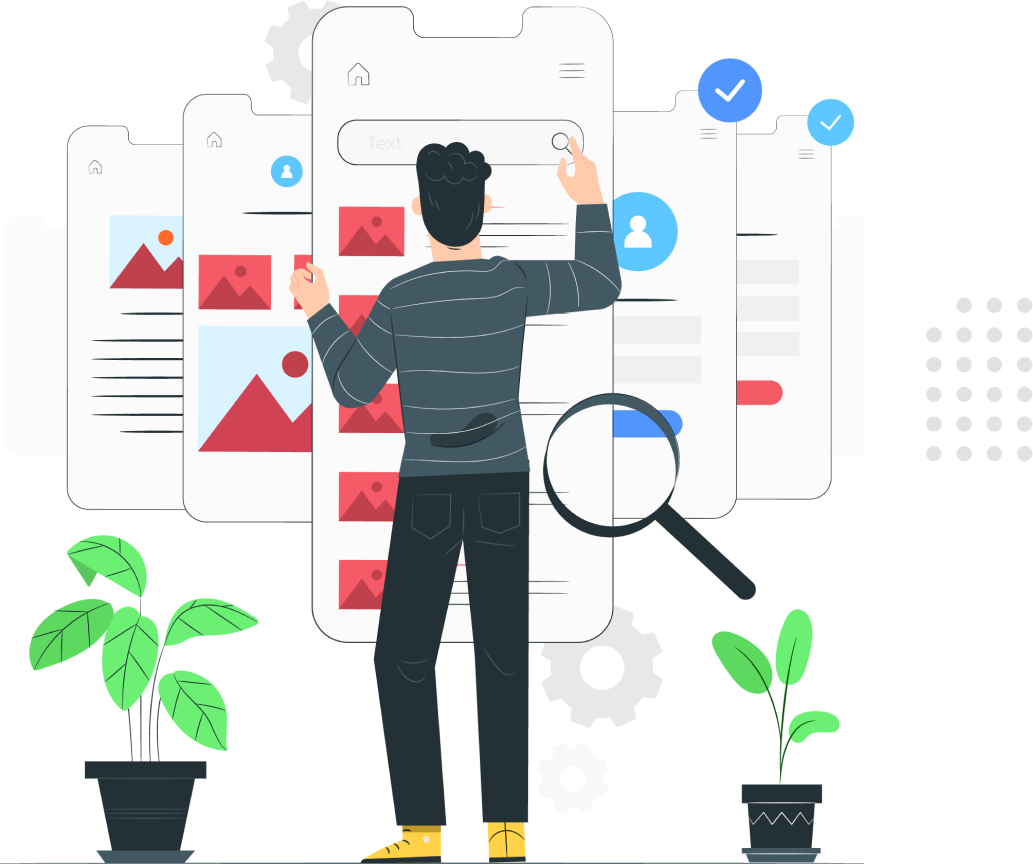 If you'd like to convert your store into a multi-device application, Kwikcart offers you that. With just a few clicks, you can convert your store into a responsive application at no extra cost and no coding required.
For Shopify, it's very complicated to do so. And you need to invest in some applications and developers to turn your storefront into a multi-device application.
Free Apps
Kwikcart offers some of the best tools that can improve your store conversion rapidly. Some of those tools are:
Coupon Wheel
Currency Switcher
Facebook Chat
Whatsapp Chat
Payment Discounts
Order Tracking
OTP Verification
Product import from Shopify
Generate/Download APK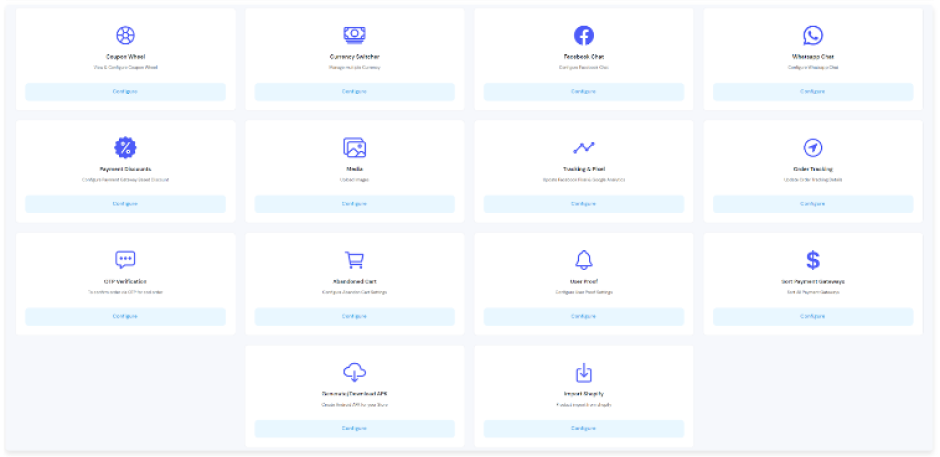 While you won't be able to add these tools and apps to Shopify for free. You must take multiple apps/subscriptions from their app store to add features like these.
Integrations
In Kwikcart, Keeping our users in mind, we have tried to provide the best solutions to our users and customers. That's why we have tried to integrate the best industry standard tools and integrations in one place.
Kwikcarts Integration list includes:
Payment integrations














Shipping integrations



Message integrations



Autoresponder integrations






CRM integrations



With Shopify you can integrate huge variety of applications from their app store.
Among those applications and integrations some of them are paid, some are available for free..
Upsell, Downsell & Ecom funnel functionalities.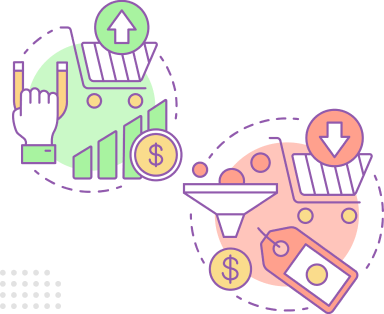 If you want to increase the Average order value (AOV) for your store, you need to take the help of up-sell and down-sell. For creating e-commerce product funnels, you need the ability to create custom landing pages, sales pages, and checkout pages.
Kwikcart comes with all these e-commerce funnel functionalities at no overhead costs.
With Shopify, you can also build the same, but installing some apps from its AppStore involves some overhead.
5. User interface differences between Kwikcart & Shopify.
Shopify comes with a Shopify theme editor with basic page flows like:
Home
Product
Cart Page
Checkout page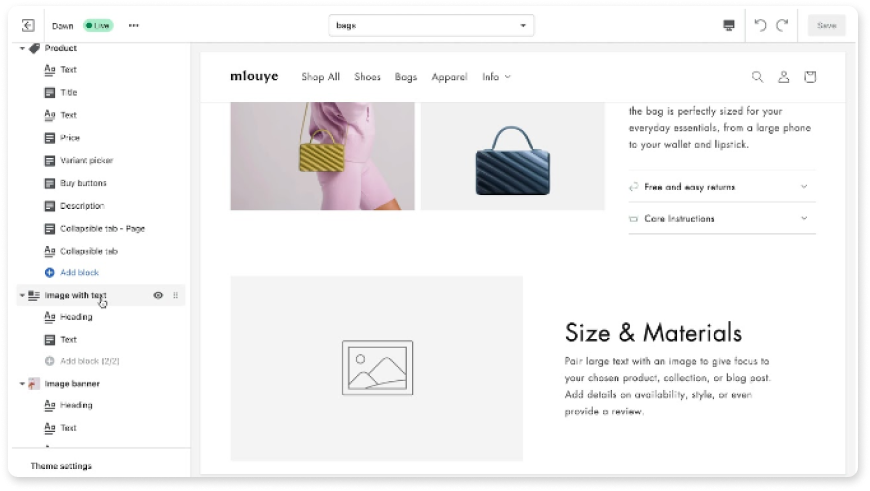 You can add text, images, product photos, descriptions, and some branding images in Shopify. You can't edit its native checkout page look. That's a huge drawback. Again if your store is an image-heavy site, it'll still have some loading issues.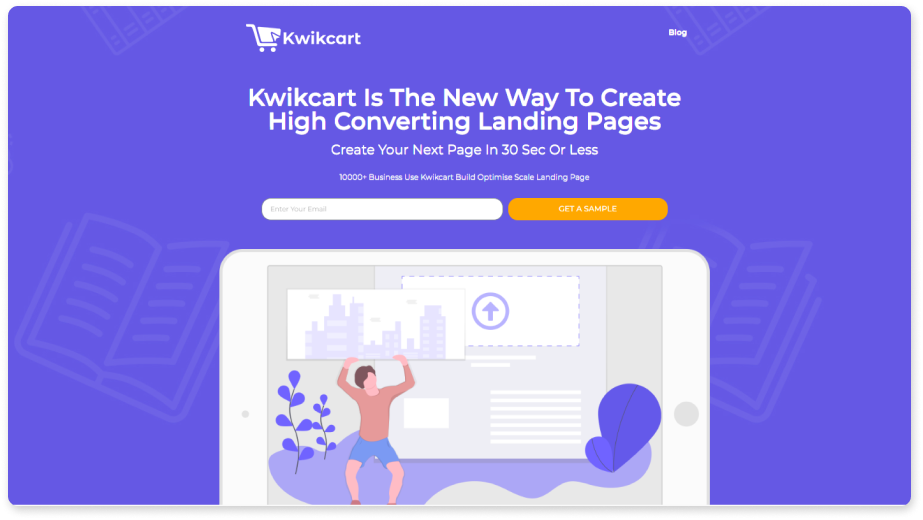 Kwikcart comes with its simple to use & perfect for newbies drag n drop Kwik editor. You can create your store with drag n drop Kwik editor within a few hours.
With Kwik funnel builder, you can create e-commerce funnels & nurture your visitors and buyers easily. It'll help you to increase your average order value massively.
So if you are looking for the best solution to build a perfect website, landing page, funnel, or e-commerce store, Kwikcart should be your Go-to-tool.
6. Pricing comparison between Shopify & Kwikcart.
Shopify comes with its basic plan of $29 per month along with $79 & $299 per month with some additional functionalities. You have to pay Shopify a 2.9% transaction fee for each order and transaction.
If you would like to use some advanced functionalities in addition to the Shopify base plan, you need to get a subscription to different applications from Shopify's app store.
Shopify comes with a 14 days free trial. Within those 14 days, you can create your store and add your products. To make your store live, you must upgrade your trial with Shopify's basic plan.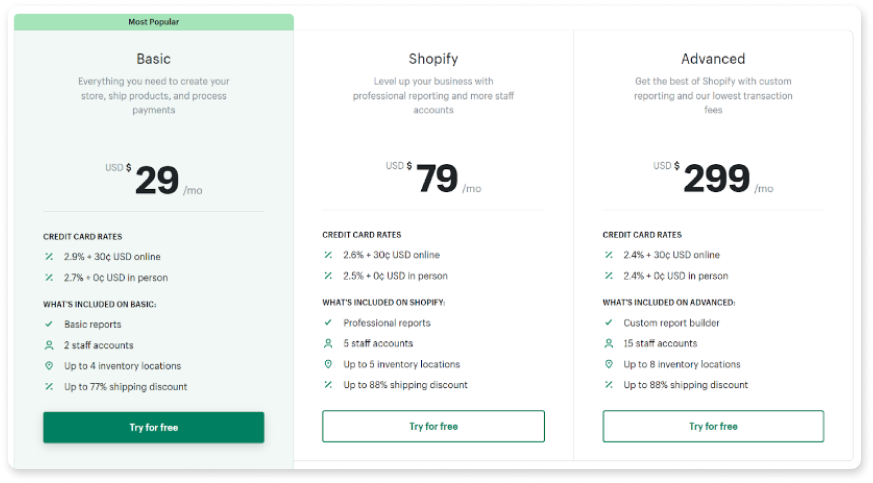 Kwikcart's basic plan comes with $15 a month, with almost every feature available in Shopify's advanced plans. Kwikcart doesn't charge you anything additional for any orders in your store. We've recently introduced our seven days trial option at just $1.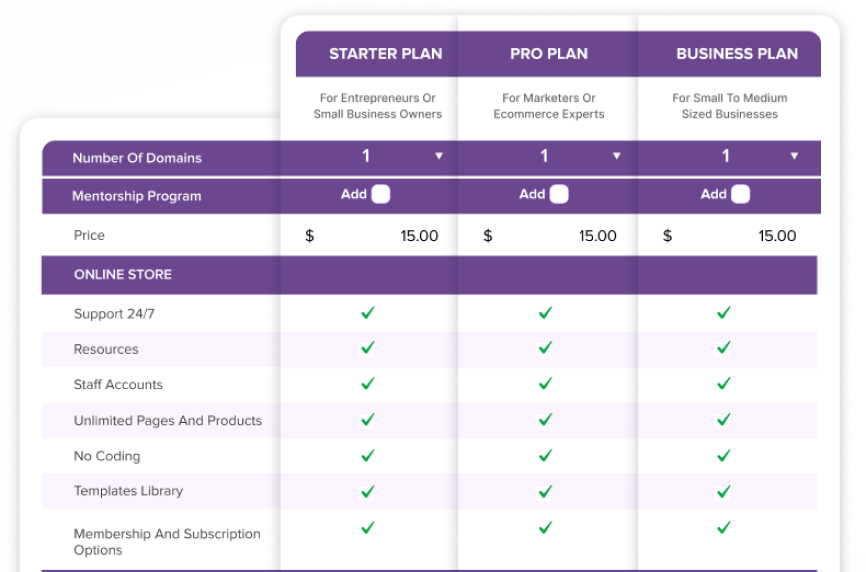 7. Final Words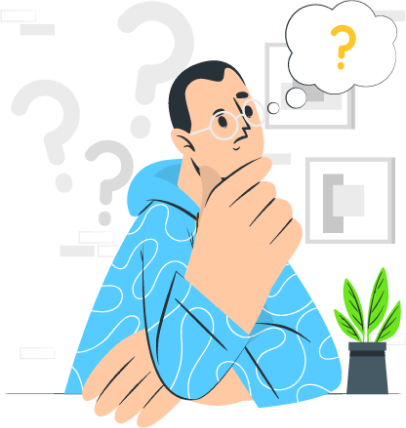 While Shopify has been the market leader for the last few years, Kwikcart is a newcomer providing the best solutions possible in the marketplace at a fraction of the price than its competition.
In Shopify, you will receive basic store functionalities at the cost of $29 per month.
In Kwikcart, you'll receive an e-commerce store builder with a simple UI experience (Best for newbies) along with advanced features, e-commerce sales funnels & affiliate functionalities at half the price of the Shopify base plan. In addition, Kwikcart doesn't take any share from your sales and orders like Shopify.
I can assure you that Kwickcart's superfast customer support system is there for you 24 X 7 & helps you to make the best ROI along your journey.
Now, the choice is yours.